O'Callaghan Electrical are members of RECI and Safe Electric.  We are fully qualified to carry out verification and testing of electrical installations to comply to ETCI regulations.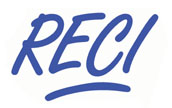 Periodic Inspection Testing
We can provide electrical periodic inspection testing for all types of electrical installations to ensure compliance with the National Rules for Electrical Installation and that electrical installations are in satisfactory condition for continued safe use.  A Periodic Inspection will reveal if any of electrical circuits or equipment are overloaded, any potential electric shock risks and fire hazards, defective electrical work and highlight any lack of earthing or bonding.
P.A.T.  (Portable Appliance Testing)
We can carry out the necessary testing of appliances in a building as required under Safety, Health & Welfare at Work Regulation and will provide test results to show as appliances are compliant. Portable Appliance or PAT testing is simply a way of checking electrical appliances to ensure they don't pose a danger to both employees and/or customers.
Thermal Imaging Testing
Thermal Imaging testing and monitoring of electrical installations can identify faults such as poor connections, overloaded circuits and imbalanced load allowing us to detect and correct failing connections before a fault occurs . It ensures that electrical and mechanical components are operating at their correct temperature. O'Callaghan Electrical can perform thermal imaging on your electrical distribution boards and switch gear and provide advice and recommendations on any repairs as required. Testing is carried out under normal working conditions, which therefore involves minimal interference to the day-to-day running of the business.
If you require more information on Periodic Inspection Testing, P.A.T. Testing or Thermal Imaging Testing,  please Contact Us.