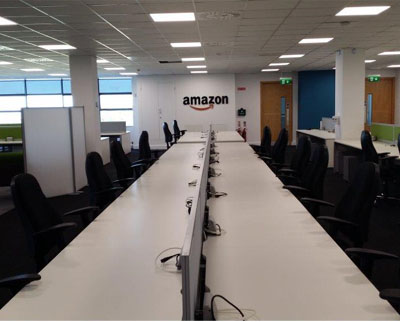 Here at O'Callaghan Electrical, we provide a full Electrical Services Fit-Out from design stage to completion for our clients.  We have successfully completed projects for our varied range of clients including Multinational companies, Commercial Business, Hospitality, Educational, Retail and I.T. etc.
Previous projects range from office fit-outs to street lighting projects all to highest standards, workmanship and safety.  You can see some of our recent projects in 'Our Projects' tab.
If you require more information on our commercial services, please Contact Us.